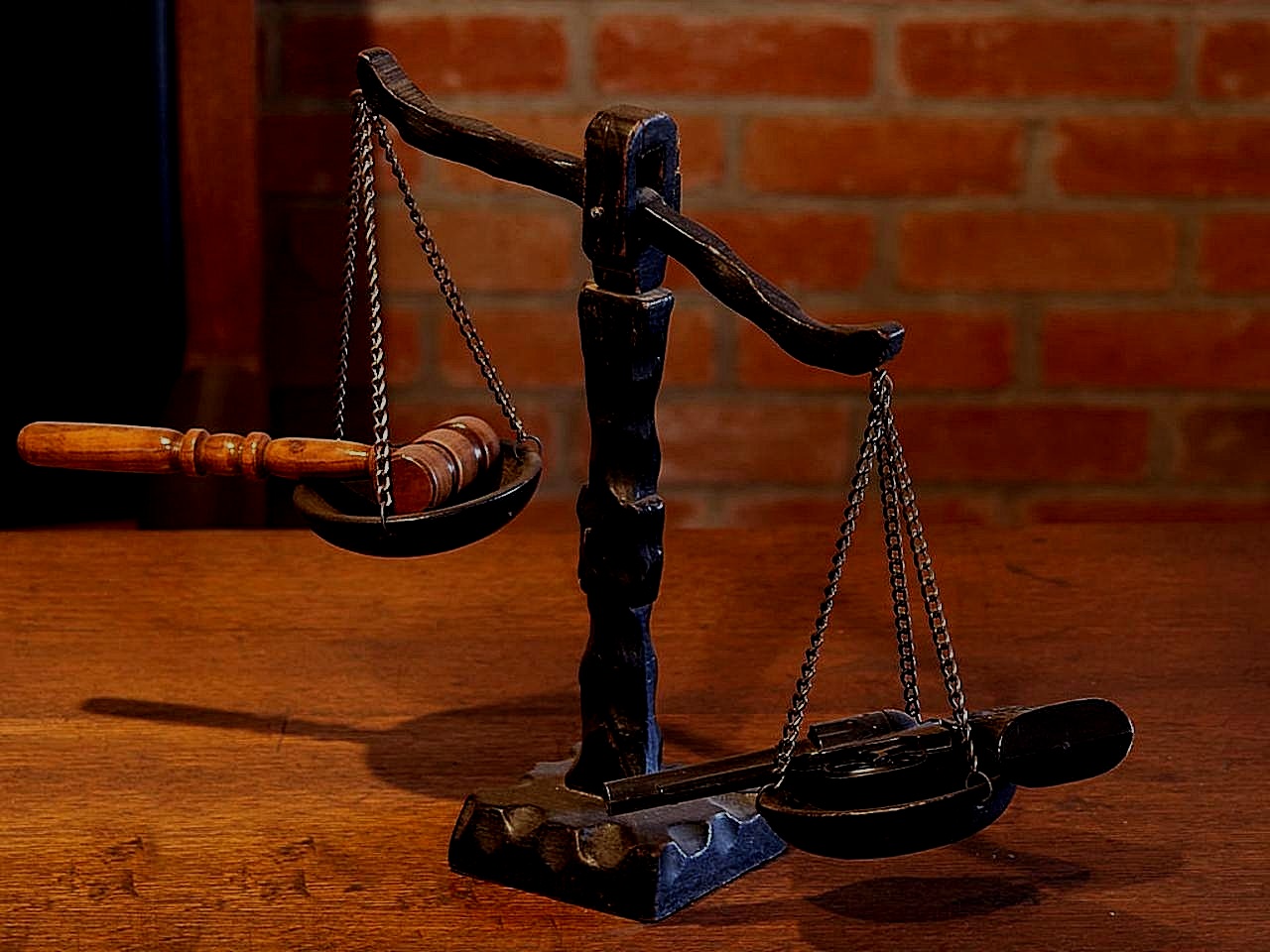 Photo credit: Public Domain Images/716 Images, Creative Commons Zero.
evil in Laws
Books and Articles on Evil in Laws, Public Policy, and Public Administration
The Center for Public Integrity website
Robert Jackall, Moral Mazes: The World of Corporate Managers
Rachel Maizes, Limited Liability Companies - A Critique (St. John's Law Review, Summer 1996)
Philip Mattera, The Buck Doesn't Stop Here: The Spread of Limited Liability Companies (Corporate Research Project, Sep 2002)
Dan Plesch and Stephanie Blankenburg, Corporate Rights and Responsibilities: Restoring Legal Accountability (paper, 2007)
Seymour M. Hersh, Torture at Abu Ghraib American soldiers brutalized Iraqis. How far up does the responsibility go? (New Yorker Magazine, May 10, 2004)
Larry Elliot, Plc: Prerogative of the Unaccountable Few: Adam Smith Argued for Free Trade and Self-Interest, But Not This Kind of Capitalism (The Guardian, Jul 8, 2007)
Dan Plesch and Stephanie Blankenburg, How to Make Corporations Accountable (pamphlet, Jul 2008)
David Harvey, The Crises of Capitalism: "Capitalism Never Solves Its Crises; It Moves Them Around Geographically" (video, Apr 26, 2010)
Marie-Laure Djelic, When Limited Liability Was (Still) An Issue - Conflicting Mobilizations in Nineteenth Century England (paper, May 2010)
Cambridge Journal of Economics, Corporate Accountability and Legal Liability: On the Future of Corporate Capitalism (Cambridge Journal of Economics, Sep 2010)
Stephanie Blankenburg, Dan Plesch, and Frank Wilkinson, Limited Liability and the Modern Corporation in Theory and in Practice (Cambridge Journal of Economics, Sep 2010)
Michelle Alexander, The New Jim Crow (youtube video, Dec 15, 2010) 20 min interview
Mariah Blake, The Ballot Cops (The Atlantic, Sep 19, 2012)
John Steele Gordon, Reforming the Law (The American, Mar 19, 2013)
Thomas B. Edsall, Making Money Off the Poor (NY Times blog, Sep 17, 2013)
David Bentley Hart, Is, Ought, and Nature's Laws (First Things, Mar 2013; a rejection of 'natural law' without revelation)
Brad Littlejohn, The Late, Great Natural Law Debate (blog, Mar 26, 2013)
Mintz Group, Where the Bribes Are (Mintz Group, Jul 11, 2013)
Susanne Posel, California Paid Doctors to Sterilize Female Inmates Without Approval (NSNBC, Jul 11, 2013)
Economist, Wealthy Politicians in China vs. U.S. (The Economist, Sep 28, 2013)
Phillip Martin, Underground Trade: Why Human Trafficking is Called Modern Day Slavery (Huffington Post, Oct 1, 2013)
Jim Morris, Dwindling number of judges burdens workers (Center for Public Integrity, Dec 19, 2013)
David Heath, Lauded public health researcher also worked for industry, revealing entanglements of science (Center for Public Integrity, Dec 20, 2013)
Jonathan Councell, The Limits of Control: A Deeper Look into 'The Hobbit's' Worldview (Charisma News, Dec 31, 2013)
Jim Morris, Rising caseload, fewer Labor Department judges triggers painful mix for suffering laborers (Center for Public Integrity, Dec 19, 2013)
Spencer Woodman, Wait, Are You Sure You Want to Plead Guilty? North Carolina's bad plan to take lawyers away from poor people (Slate, Dec 23, 2013)
Andy Crouch, No Jesus, No Justice (blog, Jan 9, 2014)
Michael Beckel, Top U.S. Corporations Funneled $185 Million to Political Nonprofits (Center for Public Integrity, Jan 16, 2014)
Noam Scheiber, The Case for Socialized Law: Inequity Has Bent American Justice; Here's a Radical Way to Fix It (The New Republic, Feb 3, 2014)
Noam Chomsky, The Prerogatives of Power (Truthout, Feb 5, 2014)
Celeste Fremon, The Downfall of Sheriff Baca (Los Angeles Magazine, Feb 26, 2014)
Noam Chomsky, Security and State Power (Truthout, Mar 3, 2014)
Erika Hayasaki, Life of a Police Officer: Medically and Psychologically Ruinous (The Atlantic, Mar 14, 2014)
Eric Fuchs, A Du Pont Heir Was Given Probation For Raping His 3-Year-Old Daughter Because He Wouldn't 'Fare Well' In Prison (Business Insider, Mar 31, 2014)
WNYC, 60 Legal Words That Blurred the Lines Between War and Peace (RadioLab, Apr 18, 2014) about legal language since 9/11/2001, and Barbara Lee (D-Oakland, CA) voting against war
Alice Brennan and Dan Lieberman, Florida City's Stop and Frisk Nabs Thousands of Kids, Finds 5 Year Olds Suspicious (Fusion, May 9, 2014)
PBS, United States of Secrets (PBS, May 13, 2014) about government surveillance
Christopher Ingraham, What 60 Years of Political Gerrymandering Looks Like (Washington Post, May 21, 2014)
Mark Puente, Undue Force (Baltimore Sun, Sep 28, 2014)
Jennifer Gonnerman, Before the Law: A boy was accused of taking a backpack. The courts took the next three years of his life. (New Yorker, Oct 6, 2014)
Alec Karakatsanis, Policing, Mass Imprisonment, and the Failure of America's Lawyers (Harvard Law Review, Apr 10, 2015)
Jake Anderson, Ten Conspiracy Theories That Turned Out to Be True (The Anti Media, May 18, 2015)
Calvin Schermerhorn, Civil Rights Don't Always Stop Racism: The 1866 Memphis Massacre (The Atlantic, May 8, 2016)
Jeff Jacoby, Two Movies China Desperately Wants to Hide (Boston Globe, Dec 4, 2016)
Jonathan Chait, How Republicans Justify Unlimited Trump Corruption (New York Magazine, Dec 5, 2016)
Andrew Higgins, Trump Embraces 'Enemy of the People,' a Phrase With a Fraught History (NY Times, Feb 26, 2017)
Jon Gorey, What Real Estate Agents, Sellers Have to Tell Buyers - And What They Don't (Boston Magazine, Jun 1, 2017) lack of transparency
Dan Stone, Concentration Camps Reveal the Nature of the Modern State (Aeon, Jul 14, 2017) coordination developed by the British in South Africa, perfected by Germany under Nazism
Alex Wong, Trump's Lifelong Addiction (Politico, Apr 17, 2018) to lawyers
Lynn Parramore, Meet the Economist Behind the One Percent's Stealth Takeover of America (Institute for New Economic Thinking, May 30, 2018) "Nobel laureate James Buchanan is the intellectual linchpin of the Koch-funded attack on democratic institutions, argues Duke historian Nancy MacLean"
Kimon de Greef, Bain & Co Admits 'Massive Failure' in Plan to Aid South Africa Tax Agency (MSN, Sep 3, 2018)
topics related to evil and jesus healing the evil in human nature