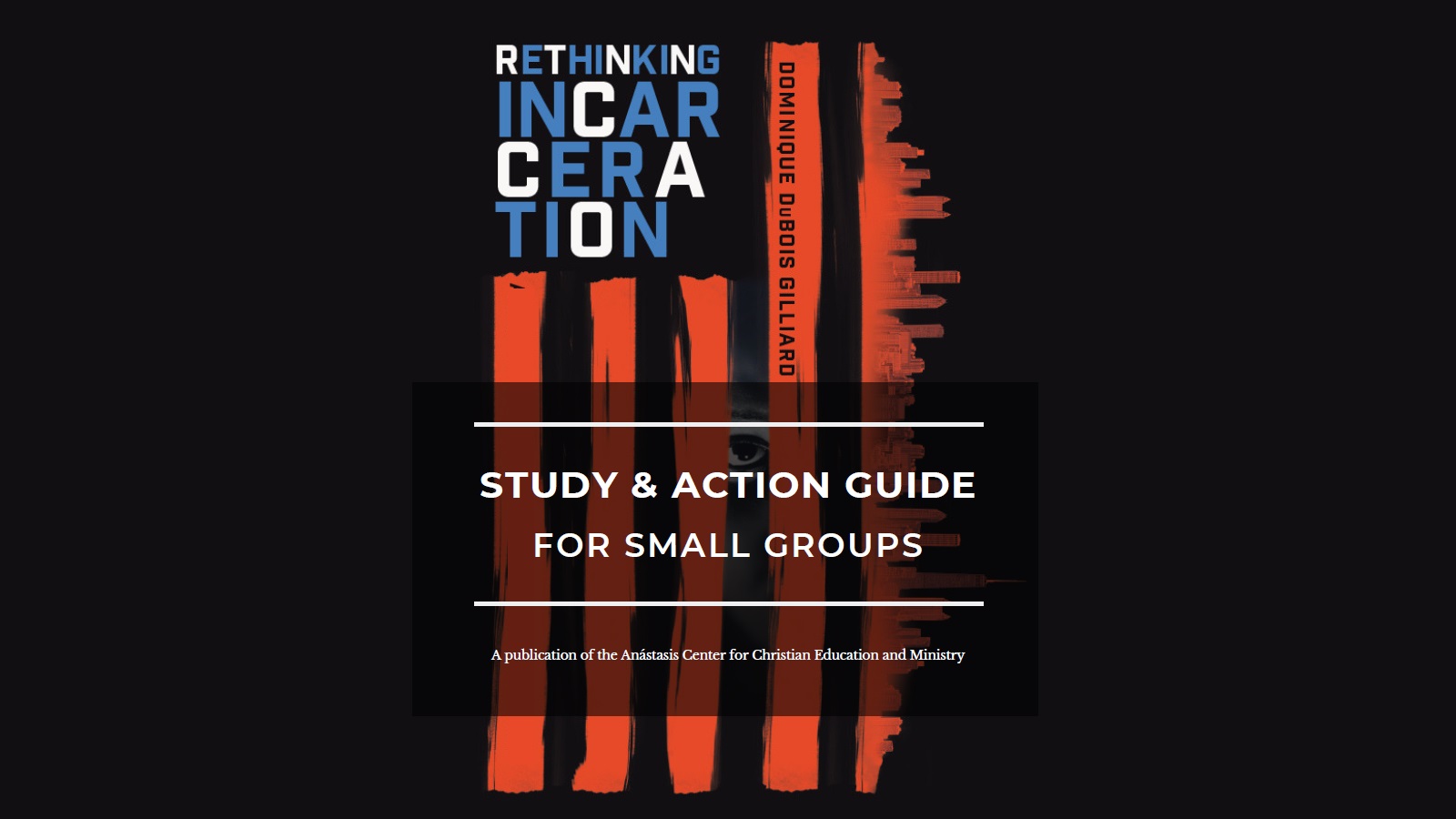 study guide to dominique gilliard's Rethinking Incarceration: Advocating for Justice That Restores | intervarsity press | 2018
by mako nagasawa, Sangwon yang, connie bahng, justin feng | the anastasis center | 2019
Dominique Gilliard identifies not one, but five, pipelines to prison, which contribute to the problem of American mass incarceration. He also discusses the involvement of Christians in prison ministry and policy. He explores the faulty notion that God's justice is retributive rather than restorative. Penal substitutionary atonement, he writes, is mistaken.
Note: Please check back here for the most recent pdf copies of our Study & Action Guide to Rethinking Incarceration. Because of the nature of the topic, we update the Guide to stay current.
Participant's Guide (Sessions 1 - 9)
Leader's Guide (Sessions 1 - 9)
See other Study and Action Guides produced by The Anastasis Center.
See more resources on restorative criminal justice, restorative classroom justice, and Christian restorative justice as a paradigm for a broad approach to policy and power.