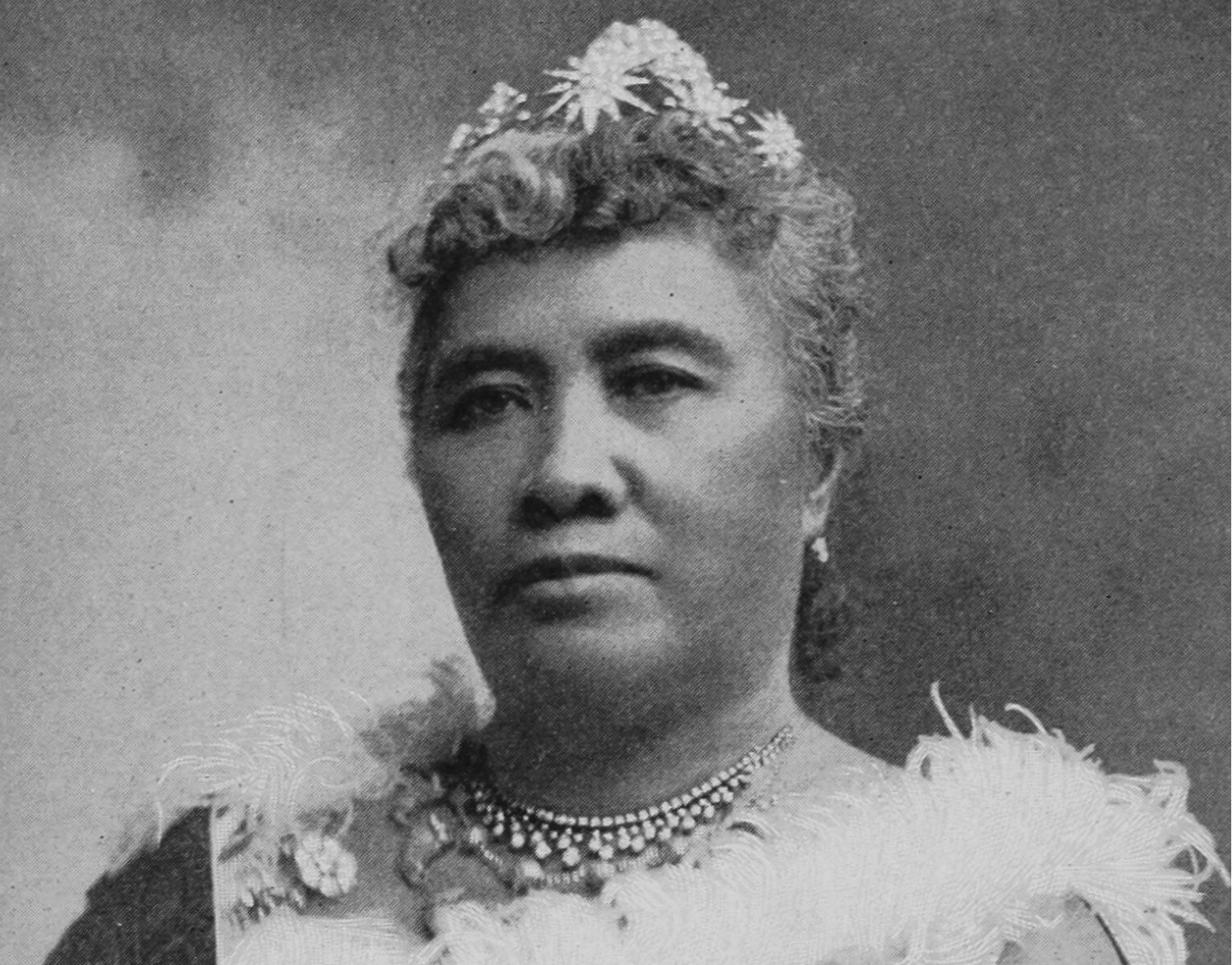 The Church in Native America
Queen Liliuokalani (1838 - 1917), a Christian, was the last reigning monarch of Hawaii before sugar and pineapple companies sought to control the islands, and the U.S. government annexed Hawaii and dethroned her. Photo credit: John Roy Musick (1898), Public Domain. This photograph was taken in 1898 when Queen Liliuokalani was in Washington DC to give her last official speech. She said:
'To prevent the shedding of the blood of my people, natives and foreigners alike, I opposed armed interference, and quietly yielded to the armed forces brought against my throne, and submitted to the [arbitration] of the government of the United States the decision of my rights and those of the Hawaiian people. Since then, as is well known to all, I have pursued the path of peace and diplomatic discussion, and not that of internal strife.

By my command and advice the native people and those in sympathy with them were restrained from rising against the government in power. As you deal with them, so I pray that the Almighty God may deal with you in your hours of trial.

To my regret much has been said about the danger which threatened foreign women and children, and about the bloodthirstiness of the Hawaiians...

They who know the Hawaiian temper and disposition understand that there was no foundation for any such fears…It would have been sad indeed if the doctrine of the Christian missionary fathers, taught to my people by them and those who succeeded them, should have fallen like the seed in the parable, upon barren ground.

There may be in your consciences a warrant for your action, in what you may deem a necessity of the times; but you cannot find any such warrant for any such action in any settled, civilized, or Christian land. All who uphold you in this unlawful proceeding may scorn and despise my word; but the offence of breaking and setting aside for a specific purpose the laws of your own nation, and disregarding all justice and fairness, may be to them and to you the source of an unhappy and much to be regretted legacy.

I would ask you to consider that your government is on trial before the whole civilized world, and that in accordance with your actions and decisions will you yourselves be judged. The happiness and prosperity of Hawaii are henceforth in your hands as its rulers. You are commencing a new era in its history. May the divine Providence grant you the wisdom to lead the nation into the paths of forbearance, forgiveness, and peace, and to create and consolidate a united people ever anxious to advance in the way of civilization outlined by the American fathers of liberty and religion.

In concluding my statement I thank you for the courtesy you have shown to me, not as your former queen, but as a humble citizen of this land and as a woman. I assure you, who believe you are faithfully fulfilling a public duty, that I shall never harbor any resentment or cherish any ill feeling towards you, whatever may be your decision.'
the church in the americas: the church for and against the racial empires
The selection of perspectives on church history in this section has been guided by three factors: (1) to demonstrate that Christianity has not been a "white man's religion"; (2) the study of empire as a recurring motif in Scripture by recent biblical studies scholars; and (3) explorations of biblical Christian ethics on issues of power and polity, to understand how Christians were faithful to Christ or not. Christian relational ethics continues a Christian theological anthropology that began with reflection on the human nature of Jesus, and the human experience of biblical Israel.
Messages and Papers on the Church in Native America
A Long Repentance: Exploring Christian Mistakes about Race, Politics, and Justice in the United States A series of blog posts where we explore how Christian (mostly Protestant) heresies started and continue to influence our modern political and racial challenges. This includes the very notion of race itself, and how our modern economics, housing, schooling, and policing systems have been shaped. The Catholic doctrine of discovery was used to displace indigenous people and later incorporated into Supreme Court rulings, and Protestant John Locke's interpretation of Genesis 1 was used to present meritocracy as a pretense for racial displacement. Christians must take responsibility for these heresies in the framework of repentance. We have designed a study guide to accompany the blog posts. Please consider using it for personal reflection or discussion in your family, church, organization, etc.
Books and Articles on the Church in Native America
Queen Liliuokalani, Hawaii's Story by Hawaii's Queen (originally published 1898, Amazon book 2016)
Ann Fienup-Riordan, The Real People and the Children of Thunder: The Yup'ik Eskimo Encounter With Moravian Missionaries John and Edith Kilbuck (Amazon book, 1991)
James Treat, Native and Christian: Indigenous Voices on Religious Identity in the United States and Canada (Amazon book, 1996)
Christopher Vecsey, On The Padres' Trail (Amazon book, 1997) part 1 of a series exploring Native Americans' first encounter with Christian faith in its Roman Catholic expression
Christopher Vecsey, Where the Two Roads Meet (Amazon book, 1999) part 2 of Vecsey's series
Michael D. McNally, The Practice of Native American Christianity (Oxford University Press Church History, Dec 2000) a scholarly article with an excellent bibliography
Randy Woodley, One Church, Many Tribes (Amazon book, 2000)
Marie Therese Archambault, Mark G. Thiel, and Christopher Vecsey, The Crossing of Two Roads: Being Catholic and Native in the United States (Amazon book, 2003)
Randy Woodley, Living in Color: Embracing God's Passion for Ethnic Diversity (Amazon book, 2004)
Brian Bantum, Why Christians Can't Be Post-Racial: Christian Existence in the Murky Waters of Race and Place (theotherjournal blog, Aug 17, 2009)
Linford D. Fisher, The Indian Great Awakening: Religion and the Shaping of Native Cultures in Early America (Amazon book, 2012)
Jeffrey P. Greenman and Gene L. Green, Global Theology in Evangelical Perspective: Exploring the Contextual Nature of Theology and Mission (Amazon book, 2012)
Randy Woodley, Shalom and the Community of Creation: An Indigenous Vision (Amazon book, 2012)
Cheryl Bear-Barnetson, Introduction to First Nations Ministry: Centre for Pentecostal Theology Native North American Contextual Movement Series (Amazon book, 2013)
Mark G. Thiel and Christopher Vecsey, Native Footsteps: Along the Path of Saint Kateri Tekakwitha (Amazon book, 2013) the story of Kateri Tekakwitha, an Algonquin-Mohawk of the late 1600's who became a Catholic believer, and the first canonized Native Roman Catholic saint
Mark Charles, A Prayer of Indigenous Peoples (blog, Apr 18, 2013)
Lisa Sharon Harper, The Cost of Being "Christian" (Sojourners, May 2013) about Richard Twiss, a Lakota/Sioux Christian
Stoyan Zaimov, 'The Grandmother Locked in the Bedroom:' A Native American Perspective on History, Immigration, and Thanksgiving (Christian Post, Nov 28, 2013)
Zak Cheney-Rice, This American Indian Rapper Just Became MTV's Artist of the Week (PolicyMic, Mar 25, 2014)
Arlene Sanchez Walsh, Choosing the Jesus Way: Native American Pentecostals (Religion in American History blog, Apr 28, 2014)
Kay Higuera Smith, Jayachitra Lalitha, and L. Daniel Hawk, Evangelical Postcolonial Conversations: Global Awakenings in Theology and Praxis (Amazon book, Jul 2014)
Mark Charles, The Doctrine of Discovery- A Buried Apology and an Empty Chair (Wirelesshogan: Reflections from the Hogan, Dec 22, 2014)
Richard Twiss, Rescuing the Gospel from the Cowboys: A Native American Expression of the Jesus Way (Amazon book, Jul 9, 2015)
Christopher Vecsey, Paths of Kateri's Kin (Amazon book, 2016) Kateri Tekakwitha, an Algonquin-Mohawk of the late 1600's who became a Catholic believer, and the first canonized Native Catholic saint, symbolizes for many Native Catholic Christians a two-part identity
Creation Justice Ministries, Christian Communities Support Standing Rock Sioux Protection of Land and Water from Dakota Access Pipeline (Creation Justice Ministries, Sep 6, 2016)
Norman Jameson, Clergy From Across U.S. to Stand in Solidarity With Indigenous Water Protectors at Standing Rock (Baptist News, Nov 1, 2016)
Tammy Heise, Religion and Native American Assimilation, Resistance, and Survival (Oxford Research Encyclopedias, Nov 2017) a scholarly article surveying history and contemporary issues, with a helpful bibliography
Douglas Todd, Indigenous Christianity on the Rise in Vancouver and Beyond (Vancouver Sun, Dec 7, 2017)
Sue Martell, Ray Martell, and Richard Twiss, Dreamcatching: Following in the Footsteps of Richard Twiss (Amazon book, 2017)
Juliany Gonzalez Nives, Indigenous 18 Native American Voices to Learn From (De Vuelta a Lo Basico, Aug 23, 2018)
John Borrows, Larry Chartrand, Oonagh E. Fitzgerald, Risa Schwartz, Braiding Legal Orders: Implementing the United Nations Declaration on the Rights of Indigenous Peoples (Amazon book, Apr 2019) although not a Christian work, this proposal reflects a very serious attempt to reconcile legal systems and principles between indigenous people and European paradigms. John Borrows is Chippewa, one of Canada's foremost legal scholars, and a Mormon who seeks to relate "the teachings, sacrifice, and grace of Jesus Christ" to reconciliation efforts; see John Borrows, Drawing Out Law: A Spirit's Guide (Amazon book, May 2010), also John Borrows, Canada's Indigenous Constitution (Amazon book, 2010), and John Borrows, Law's Indigenous Ethics (Amazon book, May 2019) See John Borrows, Interview (University of Victoria Indigenous Law Research Unit, Sep 13, 2015) a 20 minute video; John Borrows, Living Indigenous Law in Canada (Creatively United for the Planet, May 23, 2019) a 45 minute video. Significantly, the Supreme Court of Canada has declared that Canada's Constitutional law is trying to reconcile indigenous law and federal/provincial law.
Mark Charles and Soong-Chan Rah, Unsettling Truths: The Ongoing, Dehumanizing Legacy of the Doctrine of Discovery (Amazon book, Oct 2019). See also Steven T. Newcomb, Pagans in the Promised Land: Decoding the Doctrine of Christian Discovery (Amazon book, Jan 2008) for a legal argument within the U.S. context against "discovery." See also Robert J. Miller, Jacintu Ruru, Larissa Behrendt, and Tracey Lindberg, Discovering Indigenous Lands: The Doctrine of Discovery in the English Colonies (Amazon book, 2010) for a survey of all English colonies by legal scholars who are Eastern Shawnee (U.S.), Maori (New Zealand), aboriginal Australian, and Cree (Canadian).
the church in the americas: for and against the racial empires
church and empire: reflections on faithfulness and compromise: topics